On March 18, 2016, the Tonto National Forest issued a Notice of Intent to prepare an EIS for the Resolution Copper Project and Land Exchange. Two separate but related components will be analyzed in the EIS, as well as any necessary amendments to the Tonto National Forest Land and Resource Management Plan: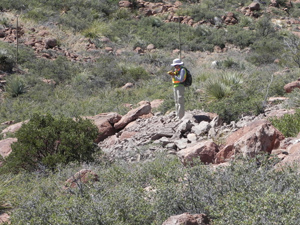 Approval of a plan of operations submitted to the Tonto National Forest in November 2013.
Exchange of 2,422 acres of public land (known as the Oak Flat parcel) with Resolution Copper Mining, LLC (Resolution Copper), in return for 5,376 acres elsewhere in Arizona.
The Resolution Copper Mining General Plan of Operations proposes development of an underground copper mine located near the town of Superior, Arizona. The project would occur on a mixture of private, State and national forest lands. The Resolution Copper Project would create one of the largest copper mines in the United States, with an estimated surface disturbance of 6,951 acres (approximately 11 square miles). It would also be one of the deepest mines in the United States, with mine workings extending 7,000 feet beneath the surface.
Tonto National Forest will play a key role in the project including:
Analyzing and disclosing environmental effects of the mine and the land exchange on private, State and national forest lands
Conducting government-to-government consultations with potentially affected Native American tribes
Developing mitigations to protect surface resources of the Tonto National Forest, and recommending mitigations for lands not under Forest Service jurisdiction,
Administering approved plans of operations that authorize mining-related disturbance on national forest lands
Administering financial assurance to ensure that portions of the mine facilities constructed on national forest lands are reclaimed.