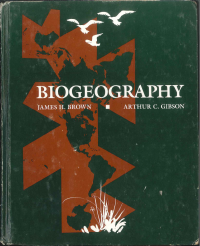 The geographic distributions of organisms are not static, but dynamic. Over time the ranges of species shift, expand, and contract. The distributions of higher taxonomic groups such as genera, families, orders, and classes also change because their geographic ranges simply reflect the cumulative distributions of all the included species.
Reference Information:
Brown Jr., J.H., and A.C. Gibson. 1983. Biogeography. St. Louis, Missouri: C.V. Mosby Company.
*This PDF document is not Section 508 accessibility compliant. If you require accessibility assistance, please contact us to Request Assistance.
Public Hearings
The Forest Service will host its remaining two public meetings in Queen Valley on October 8 and in Tempe on October 10.
Video & Materials
A video presentation – the same information introduced at each public meeting – as well as meeting materials (posters and newsletter) are available for public review.
Draft EIS Released
The Draft Environmental Impact Statement (DEIS) for the Resolution Copper Project and Land Exchange is now available for review under the 'EIS Info' tab.
Comment on DEIS
Optional ways to comment on the Draft EIS are located under the 'EIS Info' and the 'Public Involvement' tabs.