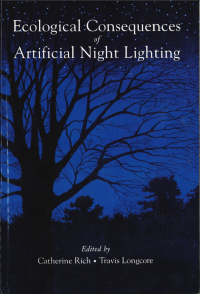 Effects of Artificial Night Lighting on Moths
Artificial lighting typically accompanies a host of environmental disturbances. Isolating the effects of outdoor lighting on moth populations would be achieved best with studies that systematically vary exposure of habitats to artificial lighting.
Reference Information:
Frank, K.D. 2006. Effects of artificial night lighting on moths. In Ecological Consequences of Artificial Night Lighting, edited by C. Rich and T. Longcore, pp. 305-344. Washington, D.C.: Island Press.
*This PDF document is not Section 508 accessibility compliant. If you require accessibility assistance, please contact us to Request Assistance.
Draft EIS Released
The Draft Environmental Impact Statement (DEIS) for the Resolution Copper Project and Land Exchange is now available for review under the 'EIS Info' tab.
Comment on DEIS
Optional ways to comment on the Draft EIS are located under the 'EIS Info' and the 'Public Involvement' tabs.