 Seismic Hazard Posed by the Sugarloaf Fault, Central Arizona
This report presents an assessment of the seismic hazard associated with the Sugarloaf fault, which crosses State Route (SR) 87 near Mesquite Wash in central Arizona. The Sugarloaf fault is a 20 km (12 mile) long, northwest- to north-trending normal fault with displacement down to the east. We conducted a multi-faceted investigation in order to evaluate the late Quaternary behavior of the Sugarloaf fault and assess the seismic hazard associated with it.
Reference Information:
Pearthree, P.A., Vincent, K.R., Brazier, R., Fellows, L.D., and Davis, O.K., 1995, Seismic hazard posed by the Sugarloaf fault, central Arizona: Arizona Geological Survey Open-File Report 95-7, 41, p.
*This PDF document is not Section 508 accessibility compliant. If you require accessibility assistance, please contact us to Request Assistance.
EIS Status Update - March 2019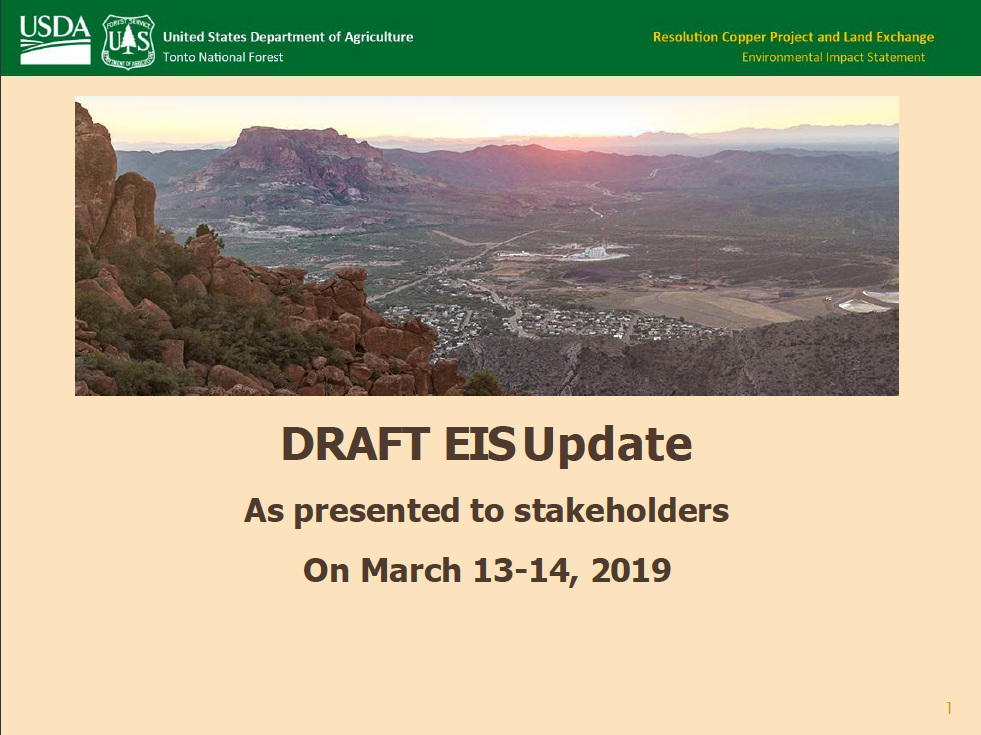 Information on the forthcoming Draft EIS is now available under the 'EIS Info' tab. To view the update, click here.
EIS Timeline - Feb 2019
Public scoping period and scoping meetings
[5 meetings between Mar-Jun 2016; comment period extended from 60 days to 120 days, closed Jul 18, 2016 ]
Compile and review existing data
Prepare project description and identify project alternatives

We Are Here

Validate Baseline Information; analyze environmental effects

Prepare Draft EIS

Federal Register Notice of Availability of Draft EIS
90-day public review and comment period, with public meetings
Respond to public comments and prepare Final EIS
Federal Register Notice of Availability of Final EIS and Draft ROD
45-day Public Objection Period
Resolve objections to Final EIS and draft ROD
Issue Final Record of Decision